All of the therapists working in Willow Tree are qualified, experienced and fully accredited.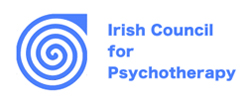 Sarah McAuley
IACP Supervisor, C.Psychol. PSI Reg Pract. APPI Dip. Clinical Supervision TCD, ICP.
Clinical Director of Willow Tree
Sarah is a practicing Chartered Psychologist, Clinical Psychotherapist, Consultant Psychologist and Supervisor. ​Sarah has been in practice in the Dublin 3 area since 1995 with over 30 years of experience and professional development to the highest level.
It is Sarah's promise to provide a safe and confidential space for children, adolescents, adults and their families to be listened to and helped to find a clearer path through life's inevitable disappointments and challenges.
Sarah has helped her clients throughout the years to cope in crisis and deal with great loss, as well as advocate for them to find a greater sense of agency and freedom in their lives. Family, friendships,  love and work matter most in life. However,  how we relate to the world, ourselves and the dynamics of our relationships can also be responsible for causing a great deal of our suffering.
Sarah is dedicated in bringing her breadth of experience and expertise to her clients with the utmost confidentiality and compassion. No matter your personal circumstances, she can help you to relate and connect better with both yourself and others.
Sara Devlin
Degree in Psychotherapeutic Studies and a Clinical Master's in Psychoanalytic Psychotherapy, Diploma in 'Play Therapy'
Clinical Director of Willow Tree - Dublin 5
Sara's background is in a medical, healthcare setting, caring for elderly people suffering with Dementia, Alzheimer's and other related illnesses. It provided her with some very useful life skills prior to her taking up a career in Psychology. 
Sara is a fully accredited member of ICP and APPI. Sara has a keen interest in the area of addictions and has attended numerous workshops in addition to her own research in the field.
Remaining committed to her own professional development is key and she is a regular attendee at seminars and workshops. She has also completed the National Suicide Assist Programme. (HSE).  Sara is passionate about the work of psychotherapy, firm in her belief that no single approach is always the right one just as no two individuals are the same. She deals with a range of issues including anxiety, depression, loss, trauma, addictions, eating disorders, body image/self esteem, relationships and more. She has a particular interest in issues pertaining to fertility and the desire to conceive/pregnancy, and parental loss.
When individuals experience trauma, severe anxiety or emptiness it is not uncommon for their lives to unravel. As a Psychoanalytic Psychotherapist Sara has the training and dedication to listen, to direct and enable the treatment to continue. Over time Sara can assist people to heal themselves and manage their lives in a better way.  Sara works with adults on a one-to-one basis, couples and  adolescents as well as with children and parents to strengthen relationships and find solutions to what is ailing in their particular family dynamic.
Juliette Smith
M.Soc.Sc.Psychotherapy
Psychotherapist at Willow Tree
Juliette has worked as a Psychotherapist since she qualified from UCD/Mater with a Master's degree in Systemic Family Therapy (M.Soc.Sc.Psychotherapy). She completed her post graduate studies in 1998 and has been working full time as a psychotherapist in various settings since then. Professional Memberships include The Family therapy Association, The Irish Counsel of Psychotherapy and the US Mediators Association.
Juliette is an experienced clinician and supervisor, she works with a wide range of psychological issues including trauma, PTSD, childhood trauma, depression, anxiety, obsessive compulsive disorder, stress, work-related issues, bereavement, emotional and relationship issues. Juliette uses an eclectic and integrative approach adopting the therapeutic style that best suits the client. Juliette believes integrating theories leads to a richer, more complex picture of what happens in therapy. She has completed training in narrative therapy which informs her world both professionally and personally. She is also experienced in the area of Cognitive Behavioural Therapy (CBT). Juliette believes CBT can be a valuable way to help resolve psychological difficulties that we can be faced with as a result of life events, life stresses. This approach works particularly well with anxiety and stress, obsessive compulsive disorder, low mood and depression.
Juliette works with all age groups and couples. She works with young people who have experienced depression, anxiety, trauma and loss or other life events and uses a varied and eclectic approach to reflect the therapeutic needs and uniqueness of the young person. Juliette has a warm interpersonal style and enjoys working with all age-groups. Her work with children and teens is adapted to suit the age-group of the young person. Therefore parent's involvement is one of a partnership but tends to be more individualised after the first consultation especially with the teens.
Dr. Nigel Mulligan
Psychotherapist (IAHIP), Research Affiliate (APPI), Coordinator for Global College for Advanced Studies (GCAS, Dublin), School of Psychology at Dublin City University (DCU) , Accreditted Psychologist (ICP), Registered member of Addiction Counselors of Ireland (ACI)
Psychotherapist at Willow Tree
Dr. Nigel Mulligan is a fully accredited psychoanalytically informed psychotherapist, addiction counsellor, group therapist and couples counsellor. He works with individuals and couples who experience depression, anxiety, anger, grief, PTSD, paranoia, addictions, sexual dysfunction and symptoms of psychosis. His current research interests and specialty include working with people with are prescribed psychiatric medication. It can be a big deal for people who are considering taking psychological medication, or who are increasing or decreasing dosages. Some of the side effects of these medications are not well documented or highlighted by G.P; Nigel supports clients to manage some of the side effects and understand the meaning of the medication.
Nigel has internationally published articles on psychotherapy, depression, anti-depressant medication and inter-generational trauma. He is a registered practitioner of psychotherapy (IAHIP) and is Research affiliate of APPI. Nigel is coordinator for Global College for Advanced Studies (GCAS, Dublin) and teaches psychoanalysis in the School of Psychology at Dublin City University (DCU). His practice is underpinned by the ethics and philosophy of integrative and humanistic psychotherapy (IAHIP) and is accredited psychotherapist with the Irish Council for Psychotherapy (ICP) and a Registered member of Addiction Counselors of Ireland (ACI) and abide by their code of ethics.
Dana Gonen
BA, H.Dip., - Communication and Music Therapy
Music Therapist at Willow Tree
Dana is a qualified Music Therapist, accredited member IACAT – The Irish Association of Creative Arts Therapists Ireland, and is insured with the OBF INSURANCE GROUP.
For over twelve years Dana has successfully worked with children in special need schools. During these years, she gained valuable experience dealing with complex cases where she had to customize individual therapy programmes for her patients, while collaborating with multi-educational teams.
Dana always aims to inspire her patients to realize their full potential and ability for growth and self-fulfillment. Music is Dana's main therapy medium. Musical instruments and other artistic tools are frequently used in her therapy sessions.
Dana's main areas of specialization are: special needs, autism, selective mutism, learning disabilities, parental guidance, early trauma, trauma and self-esteem. She is currently working with kids, adults and adolescents and is available for private consultations.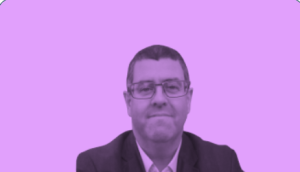 Stephen Curtin
BSc, and a higher diploma in Psychology, an MPhil in Psychoanalytic Studies and an MSc in Psychoanalytic Psychotherapy.
Psychotherapist at Willow Tree
Stephen has a background in healthcare and psychology. He is interested in patterns that we engage in that can become deeply rooted in life. He is interested in exploring the often unconscious meanings of these patterns that we play out in life, through discussion of repetitions, relationships, dreams and other areas. He is also interested in addictions, family dynamics and depression.
Stephen has a BSc, and a higher diploma in Psychology, an MPhil in Psychoanalytic Studies and an MSc in Psychoanalytic Psychotherapy.
Ann-Cathrin (Annie) Daly
MSc.Child and Adolescent Psychotherapy (in progress), B.A. Psychology, Prof. Dip. Psychotherapy. Pre-accredited member of IACP
Psychotherapist at Willow Tree
Annie was drawn to the caring professions early and worked part-time in nursing homes, both in Sweden and Ireland. She started training as a nurse but soon realised that psychology was her true calling. After finishing a degree in Psychology in Trinity College 2003, she went on to train as a psychotherapist with the Tivoli institute and also did some training in Play Therapy. She has always enjoyed working with young people in one-to-one sessions and also have experience in key-working and caring for teenagers in therapeutic residential care.Annie took a break from therapy work when her own children were small but decided the time was right to return to it in 2021. She is currently doing the last year in the MSc in Child and Adolescent Therapy with PCI College (Middlesex University) and is fully qualified to work with children, teenagers and adults.
Annie believes in a flexible, integrative approach to therapy, since no two people are the same. There is no "fit-all" way of working, but by creating a safe, non-judgemental space, she can support the client's journey towards healing and general well-being. With training in creative play therapy, psychodynamic therapy, CBT and other approaches, Annie has the knowledge and tools to help children and adults work through anxiety, depression, self-esteem issues and more. She has a particular interest in neuroscience and creative therapy and thelink between the two.Annie can offer psychotherapy and playtherapy in English and Swedish/Norwegian.
Lisa Murphy
H. Dip Psychology, MSc Integrative Psychotherapy (ongoing), Student member of IACP
Therapist at Willow Tree
Lisa is the most recent addition to the Willow Tree team, joining us from September, 2021 and offering a low-cost therapy option. Lisa graduated in 2020 with 1st class Higher Diploma in Psychology and is currently attending the MSc Integrative Psychotherapy programme in DCU.
Lisa has trained in Person Centred Therapy, Psychoanalysis and Cognitive Behaviour Therapy (CBT), and combines elements of each in an integrative style. She is currently also training in Family Therapy. Integrative therapists engage in a flexible approach and select the most effective techniques from different therapeutic styles, choosing those which they believe may be most effective for the individual client. In doing so they adapt and adjust treatment to best suit the needs of their clients
A key part of therapy is examination of our relationships and ways in which they can be improved. Coming primarily from a person centred foundation Lisa encourages her clients to feel safe and secure within the therapy space, prioritising the importance of forging a strong therapeutic relationship – otherwise known as an alliance. Lisa believes in an open and collaborative approach between therapist and client. Within the safety of the therapy session, she endeavours to create a space where the client feels really listened to and believed, yet gently challenged to help them find their way forward on their unique life journey.
Lisa is a wife and mother, having worked as an employee and as a self-employed person, as well as both outside and inside the home. Her life experiences, recent return to education, and psychotherapy training to date give her a unique perspective which she believes will support her approach to the many different concerns her clients may present with. She is currently seeing individual adults only
Miranda Mukando
Bachelor of Arts degree in Social Studies, & Post Graduate Diploma in Psychotherapy from UCD School of Psychotherapy
Therapist at Willow Tree
Miranda is a Psychoanalytic Psychotherapist. She works with people experiencing anxiety, depression, eating disorders, body dysmorphia, LGBTQ+related issues, identity issues, relational difficulties, trauma, anger issues, sexual disorders, to name a few. She has over 15 years of work experience in a range of mental health, community and disability services settings, supporting adults and children, experiencing OCD, trauma, mood disorders and personality disorders.
She holds a Bachelor of Arts degree in Social Studies, a Post Graduate Diploma in Psychotherapy from UCD School of Psychotherapy and continues engagement with Psychoanalytic Psychotherapy MSc at the UCD School of Medicine.
Anne Reilly
Qualified Counsellor and Psychotherapist, (Irish Association for Counselling and Psychotherapy) Diploma in Counselling and Psychotherapy, (PCI College Ireland) BSc (Hons) in Counselling and Psychotherapy.
Counsellor & Psychotherapist at Willow Tree
Anne's experience as a Counsellor and Psychotherapist has led her to extend her qualifications to a vast array of areas, including Psychosynthesis, Relationship and Counselling Skills, Addiction, Mindfulness Therapeutic Approach, Suicide Intervention and First Aid, Self-Harm, Solution Focused Narrative. Anne's therapeutic approaches include Gestalt, Humanistic Therapy, Jungian Therapy, Motivational Interviewing, Person-Centred, Brief Therapy, Choice Therapy, Reality Therapy, Cognitive Behavioural Therapy, Solution Focused Brief Therapy, and Integrative Therapy. She is guided in her therapeutic approach by her further education and experience in conjunction with individual root cause and primary pain focus.
Anne's therapeutic services include Abuse and Trauma, Addiction, Child Related Issues, Anxiety, Depression, Eating Disorders, Obsessive Compulsive Disorders, Loss and Grief, Self Esteem and Confidence, Work Related Issues, Adoption, Women's Issues, and Anger Management. She has a Person Centred focused with the client at the core of her services; due to this, she strives to provide a non-judgemental and safe environment. This has led Anne to provide accessible services to both adults and couples; these can be obtained via one-to-one sessions, online services and telephone consultations.
Anne has recently expanded her skills to become a Clearing Method Specialist. She has studied the following: Emotional Mastery Programme, Anxiety Panic Programme and Clearing Method Programme under Shauna Quigley, founder and director of The Wellness Seeker. Anne has found that specialising in these areas has added value and insight into root cause as an approach. Root cause focused allows both therapist and client to deepen and find root cause with the goal of healing at the core. The personal work Anne undertook with Shauna led her on a profound journey to experience her inner self. Anne feels honoured and privileged to practice as a trained Clearing Method Specialist and to bring this approach to her clients to aid them in their journey through the healing process.
Stephanie Walsh
Psychotherapist at Willow Tree
Psychotherapy is known as a 'Talk Therapy' but in actuality it is more than that. It has the potential to be transformative as many people have attested to. As a Psychoanalytic Psychotherapist, Stephanie has the training and skill to listen in a particular way. This creates a space in which each individual can hear themselves.
Stephanie has a background in Teaching and Literature over many years, working with people of mixed nationalities and diverse cultures. She has experience of various Healthcare settings that involved caring for individuals with emotionally challenging conditions. It provided her with invaluable insight into the mental health issues faced by sufferers and their loved ones.
Stephanie works clinically with a wide range of presentations. From anxiety, Depression, Relationship problems to issues around body image, disorders of eating, sexuality and obsessions. She has a particular interest in the modalities of 'loss' and mourning, since bereavement is certain to effect each one of us at some point and in uniquely specific ways.
Stephanie is a member of APPI and ICP, the accrediting bodies in Ireland. She is trained in the 'Suicide assist Programme' (HSE) and can offer a safe, confidential space where one can speak freely about their life.Whether your purpose is to address an issue in the 'here-and-now', or to look into your past, or both, Psychotherapy can provide you with the tools to delve deeper and know yourself better. Stephanie has the firm conviction that if one engages fully in the therapeutic process, it can be truly rewarding. She sees both individuals on a one to one basis and couples.
Laura Harrington Hogan
Psychotherapist at Willow Tree
Laura graduated from Trinity College Dublin with an MSc in Psychoanalytic Psychotherapy. She also holds a post graduate HDip in Psychoanalytic Studies from UCD and a B.A. degree in Psychology from UCD.
She practices psychoanalytic psychotherapy which explores how past experiences shape our present selves. Working with a Psychoanalytic Psychotherapist offers sensitive  insight into the root cause of our distress and how this effects our daily lives. Gaining a true understanding of why we feel and behave as we do can help us overcome our difficulties and can lead to a more enriched life.
With Laura clients can talk and be listened to in a nonjudgmental and compassionate environment.